We Provide All The Services You Need For Your Home Regular Cleaning To Carpet Cleaning If You Don't See What You're Looking For, Just Ask!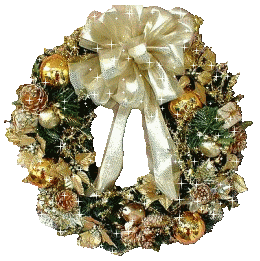 We like the old way of doing things at Just Clean It, so we're keeping it old school with a lot of elbow grease. We desire to be your first and only choice for deep, detailed residential cleaning services in Toronto and the surrounding area. Suppose you have a renovation project that you're just finishing that needs to be detailed or a space that has been badly neglected and requires a highly detailed clean? Or maybe someone has contracted Covid, and you require a sanitizing and disinfecting (fogging) service. Just Clean It has the solution for all your cleaning needs; we take on small or large projects around the house, such as cleaning out the garage or a storage area; and if you're moving well, we'll get your new to you space into the showroom condition. You can find all the services you need for your home right here, from Carpet cleaning services, tile and grout cleaning, upholstery cleaning and more. Just Clean It is here to help streamline your life, recognizing that your time is valuable and can be spent more productively with our support doing more meaningful things.
Our home helper's attention to detail and due diligence in everything they do ensures that your needs are monitored and met; give us your to-do list. We want to give you more time to live your best life, and finding all the services you need for your home in one place is just the beginning. We strive to excel, deliver higher standards, and simplify cleaning your home without the hassle of complicated quotes and cluttered invoices and billing. Your regular cleaning and home helper subscription is billed flatly; your initial or one-time cleaning is billed by the hour per cleaner. If you're looking for a recurring subscription, receive an instant flat price; go to our booking page; and for your initial cleaning, purchase the hours you want; you're in complete control. See the price and book your clean in 60 seconds, 24hours a day, seven days a week; select the date that works, then sit back and relax; we'll take care of the rest, guaranteeing the best service. Please note a credit card is required to secure your booking; if you do not have a credit card, you can send us an EMT to confirm your booking. If you have any questions, contact customer support at the number above; to find out what the fuss is about, give us a try. Book Now! Would you like a cleaning consultation?
Book one here. Refer a friend and save.

At Just Clean It, we understand that time is of the essence. Quick and proficient clean-ups between your guests ensure you can keep your business running efficiently, allowing you to minimize downtime. We provide the most trusted service for Airbnb cleaning services in Toronto and the surrounding area; we offer a team-driven approach to getting your rental looking spotless. We deliver results quickly, so you can continue booking without worry. Get an instant
quote or see price and book in 60 seconds. All services are completed with our 24Hour- No Hassle Reclean Guarantee.

Our home-help services differ from deep cleaning and regular maintenance cleaning services; however, you still get the same quality; this is a more personal service. At Just Clean It, we understand a well-lived space requires more care of consistency. Our home help service is excellent for new moms, seniors, those who have had an accident and need help around the home and busy professionals who have small children or teenagers and require an extra pair of hands. Be in control of your day while we handle the housework.
Our home help services can make the beds in the morning, do the laundry and put them away, organize that room you never get to, clean the bathrooms and do the grocery shopping. Our service pros are highly experienced in performing quick and nonintrusive service so that you can work with minimal disruption in your day-to-day routine. We can provide this service as more than just cleaning; it's real help around the home. This service is available on a one-time, daily, and twice-weekly; we can accommodate any scheduled frequency requirements.
See Price & Book In 60 Seconds.